Iowa Foundation for Parks & Recreation
---
---
To provide resources to deliver the benefits of park and recreation to all Iowa communities.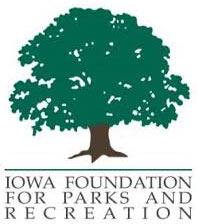 Founded in 1987, the Foundation has a mission to provide resources to deliver the benefits of parks and recreation to all.
---
To build a better Iowa through parks and recreation.
View the IFPR Brochure (PDF)
Mini Grant Application 2022 (PDF - Fillable)
Highlights of Current Projects and Activities
---
Mini Grant opportunity for communities/organizations with population of 10,000 or less - Applications closed at this time

Provide Terry Trueblood IPRA Conference Fellowships (named in his honor) - Applications closed at this time

Sponsor of IPRA's Women in Leadership Summit
Sponsorof Leadership Institute, Li
Supports Fellowships to attend IPRA annual training events

Partners with IPRA for fellowships to attend the National Recreation and Parks Assoiciation (NRPA) Annual Conference
Iowa Foundation for Parks and Recreation is organized and operated exclusively for the benefit of and to carry out the purposes of the leisure movement in Iowa by:
---
Promoting and improving leisure opportunities and amenities in Iowa

Furthering the course of research and development in all areas of leisure in Iowa

Providing scholarships on a nondiscriminatory basis to worthy students enrolled in professional development programs in parks and recreation or related fields of study at post-secondary insitutions of higher learning in Iowa

Facilitating the availability of technical assistance to leisure organizaion in Iowa
Promiting leisure awareness among the general public of Iowa
Fundraising Events and Ways to Give
We have various ways to give to the Foundation, including:
---
Annual Foundation Golf Outing
Live and Silent Auction at IPRA Fall Workshop
Match Campaign
IPRA Conference
Corporate Donor Gifts
Outright Cash Gifts
Get involved today! Your involvement and generous tax deductible gift will be an investment in the park and recreation profession, as well as, an investment in the betterment of Iowa communities.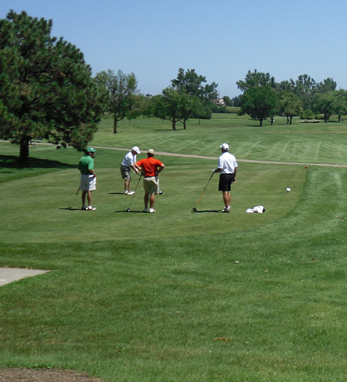 ---
Donations are received by the Treasurer and Registered Agent, Doug Bylund.
As a non-profit organization, the Foundation relies entirely on the generosity of our donors to help continue our work. Your tax-deductible gift shows that you support a strong parks and recreation network in Iowa, and understand the undeniable benefits that they provide to our local communities.
Exempt Status - The Foundation for Parks and Recreation is a 501(c)(3) organization and is exempt from federal income tax. All contributions are deductible under Section 170(c)(2) of the Internal Revenue Code of 1986.