Iowa Foundation for Parks & Recreation
---
---
To provide resources to deliver the benefits of park and recreation to all Iowa communities.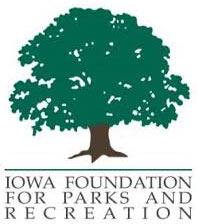 Founded in 1987, the Foundation has a mission to provide resources to deliver the benefits of parks and recreation to all.
---
To build a better Iowa through parks and recreation.
View the IFPR Brochure (PDF)
Highlights of Current Projects and Activities
---
Mini Grant opportunity for communities/organizations with population of 10,000 or less - Applications are closed at this time

Provide Terry Trueblood IPRA Conference Scholarship - Application deadline, February 15, 2023

Sole investor of IPRA's Women in Leadership Summit
Investor of Leadership Institute, Li
Supports Scholarship to attend IPRA annual training events

Partners with IPRA for scholarships to attend the National Recreation and Parks Association (NRPA) annual Conference
Iowa Foundation for Parks and Recreation is organized and operated exclusively for the benefit of and to carry out the purposes of the leisure movement in Iowa by:
---
Promoting and improving leisure opportunities and amenities in Iowa

Furthering the course of research and development in all areas of leisure in Iowa

Providing scholarships on a nondiscriminatory basis to worthy students enrolled in professional development programs in parks and recreation or related fields of study at post-secondary insitutions of higher learning in Iowa

Facilitating the availability of technical assistance to leisure organizaion in Iowa
Promiting leisure awareness among the general public of Iowa
Fundraising Events and Ways to Give
We have various ways to give to the Foundation, including:
---
Annual Golf Outing
Live and Silent Auctions at IPRA Fall Workshop
Match Campaign
IPRA Conference
Corporate Donor Gifts
Outright Cash Gifts
Get involved today! Your involvement and generous tax deductible gift will be an investment in the park and recreation profession, as well as, an investment in the betterment of Iowa communities.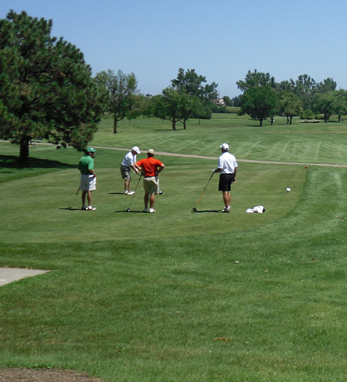 ---
Donations are received by the Treasurer and Registered Agent, Doug Bylund.
As a non-profit organization, the Foundation relies entirely on the generosity of our donors to help continue our work. Your tax-deductible gift shows that you support a strong parks and recreation network in Iowa, and understand the undeniable benefits that they provide to our local communities.
Exempt Status - The Foundation for Parks and Recreation is a 501(c)(3) organization and is exempt from federal income tax. All contributions are deductible under Section 170(c)(2) of the Internal Revenue Code of 1986.
---
The IFPR is in need of a few new board members
The Iowa Foundation for Parks and Recreation is governed by a 15 member Board of Directors who meets a minimum of twice a year to hold an Annual Meeting and conduct business related to fundraising, co-sponsored programs with IPRA and other items that are central to the mission of the Foundation. The Board is currently made up of professionals, commercial members and retirees.
---
Email addresses will not be posted for security purposes to this page. To contact the appropriate individual, please use the current Membership Director (PDF) which can be found on the "Members Side Only" of this website.
Angie Wolf, CPRP (President)
---
Laura Murphy (Secretary)
Parks & Recreation Superintendent
---
Des Moines Parks and Recreation
1551 E Martin Luther King Jr. Parkway
Des Moines, Iowa 50317
Doug Bylund (Treasurer)
Director
---
Indianola Parks and Recreation
2204 West 2nd Avenue
Indianola, Iowa 50125
Danae Edwards, CPRP
Recreation Supervisor
---
Waukee Parks and Recreation
805 University Avenue
Waukee, Iowa 50263
---
Marshalltown Parks and Recreation
10 W State Street
Marshalltown, Iowa 50158
Ramona Dillinger
Aquatic Recreation Supervisor
---
Adel Parks and Recreation 301 S 10th Street Adel, IA 50003
---
Manchester Parks and Recreation
208 E Main Street
Manchester, Iowa 52057
Matt Boggess, CPRP
Director
---
Vinton Parks and Recreation 701 East A Street
Vinton, Iowa 52349
Cris Christenson
President
---
ACCO Unlimited Corporation
5105 NW Johnston Dr.
Johnston, Iowa 50131
Adam Spangler

Recreation Director
---
Tipton Parks and Recreation
700 Park Rd
Tipton, Iowa 52772
Justin Vogel Vice President of Transportation
---
McClure Engineering
1360 NW 121st Street
Clive, Iowa 50325
Cody Downs
Vice President of Operations
---
Waterloo Tent & Tarp Co., Inc. Shade Creations by Waterloo 3105 Airport Blvd
Waterloo, Iowa 50703